Video | Naira Marley – "Idi Oremi Video" (Opotoyi 2)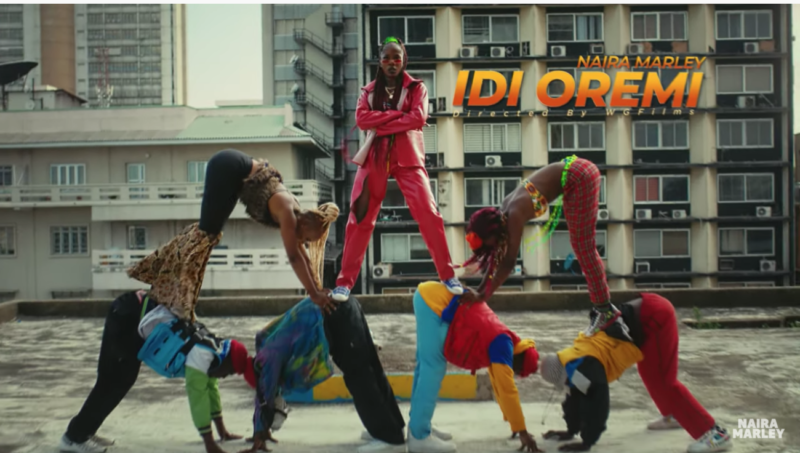 Marlian Music releases a brand new visuals, "Idi Oremi Video" performed by the Presido – Naira Marley.
"Idi Oremi Video" a colourful visual filled with big booty, spiced with Marlian dances, shot on the street of Lagos by music video director, WGFilms is a gift from The President, Naira Marley to celebrate Nigeria's 60th Independence Day… ENJOY!!!
The President Naira Marley releases a brand new single 'Idi Oremi' ('My Friends Bum' in English) Produced by hit maker Rexxie. This song is a continuation of his 2019 hit song Opotoyi which still bursting speakers and scattering parties. "Idi Oremi" is a fun-filled track, specifically targeted at Naira female fans in bid to encourage women to feel confident and to love the skin they're in.
This year 2020 Naira Marley has blessed our playlist with two impressive releases; 'AYE' and 'As E Dey Go', something different from the street loud vibes he gave us in 2019. On the track AYE, we got to see another side of the singer as he spook the bitter truth that humans don't like to hear. It makes you want to have a rethink about life and change somethings about yourself. Still talking deep about life with reference to his popular slang, 'Inside Life' and 'Mafo' Naira comes with 'As E Dey Go'.
The new release/single – 'Idi Oremi' is set to be an easy win as Naira Marley coined the track 'Opotoyi 2' a continuation of his first Marlian anthem. This song will also be a part of his forthcoming EP B2DS (Belong 2 Da Streets) coming at the end of the year.
Here is something juicy to start the new month, Watch "Idi Oremi Video" Directed by WG Films and thank us later… lol