Nigeria Music Artist that love them selfs but never for once do collaboration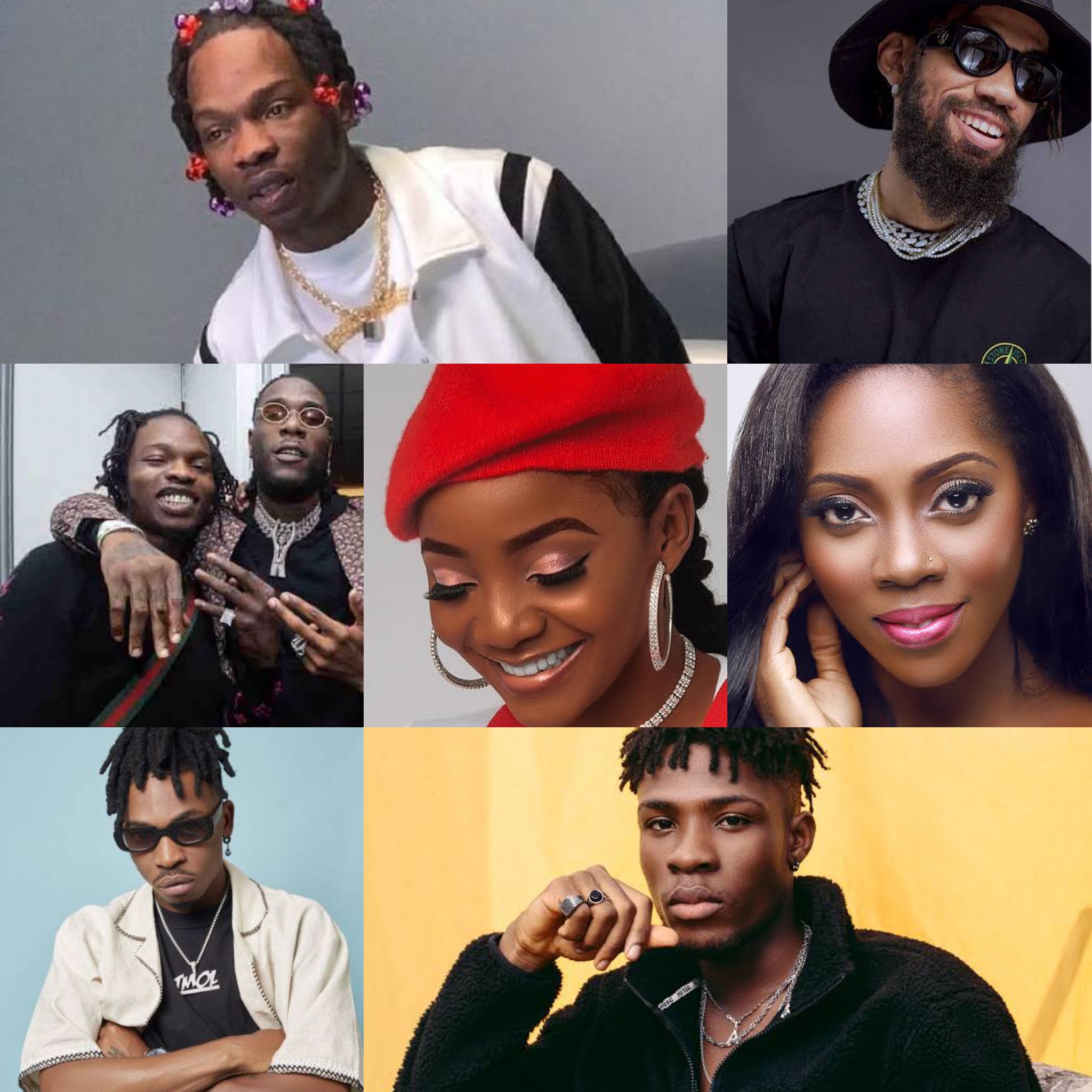 1. WIZKID & Davido

You see Davido and Wizkid., Despite all the collaboration from different people trying to bring the two kings together on a track , both of them never for one day move to studio for a single. Yea we all know there Annual fight is becoming annually but even with the fight both of them still Can't hate each other ., there are good friends and also remain good no matter the fight but still can never publish  the world expectations but we still hope for it one day
2. BURNA BOY & NAIRA MARLEY 
Nigeria Grammy winner have pushed a lots of fast rising art and also help many like Airboy , Zlatan, and more but on our record apart from helping upcoming he have also featured on some celebrity Songs that hit the African nation but never for once featured in Malians music boss Single , Despite that both are good friends but no single together , We habaklef are still looking forward to see both on a single.
3. Wizkid & Kizz Daniel 

In Nigeria there is some celebrities you will never hear there noise even if they bought half of this world , example PATORANKING, Flavour, Phyno , Kizzz Daniel , and few , so back to our discussion Kizz Daniel and PATORANKING are not in a bad relationship but there always good friends anywhere they meet there selfs but never for once try to give African the Collaborations there  have been waiting for .. But we still wait for it .. Because when there is life there's hope
4. Mayorkun and Wizkid 
Mayorkun is One most rated Artist under DMW . And also a big friend to Ojuelegba icon Wizkid .. there friendship have even entered to Nigeria clubs and international.. As he purchased a casket of Drink worth Millions. WATCH VIDEO HERE . and he is also proud of him and he is also one of his favorite artist under dmw .. but with all this no single collaboration from each of then .. but because of the friendship closeness we keep hoping to hear a sound from them.
5.  Yemi Alade and Tiwa savage 

This Two Female Nigerian celebrities are very very very good friends but there don't always react in public with no option.. but in some shows both of them are very close and cheerful.. but still yet no single from them and that make fan's thing both of them are not in a good relationship because they don't at least publicized there friendship on social but inside there are very good friends.. there only appreciate there self in occasion. We team habaklef media hop to see them on a single one day
6. Falz and Dremo

Nigeria musical artist and corruption fighter by the name Falz .. is a good and very happy person to be with .. he never have issue with any celebrity or hate any he is always minding his business and also do hid things his own way and also a very good friend to DMW Viper DREMO but both Still never have a reason to drop a collaboration with both.. we pray one day there finally drop one ..
There are a lots of Nigeria new blown artiste that are very close friends but never do collabo together. People like
Bella Shmurda and joeboy

But we can't actually talk about this two young artist because they still have a far place to go in feature so hopefully they will sure give us a single ..
So this are few of our record for now we will keep you in touch soon for another topic like this thanks so much
subscribe on the hell for more story like this